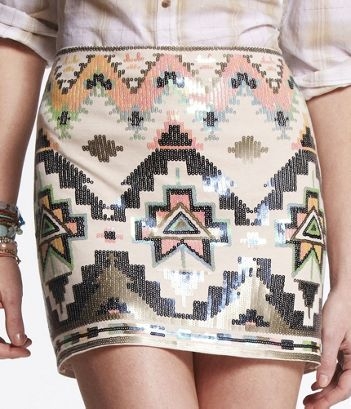 Aztec fever here at ArrayO'Style! Think aztec printed harem trousers, jumpers/cardigans and a lot of fringed vests. I'm not too keen on this trend; but like my articulate self, I can always find a few looks and pieces I like the look of (Probably not harem trousers. Personally I think they are nice on some people, but I wouldn't pick any for myself, they remind me of pyjama bottoms). I'm more of a floral girl, but here's some pieces to enjoy!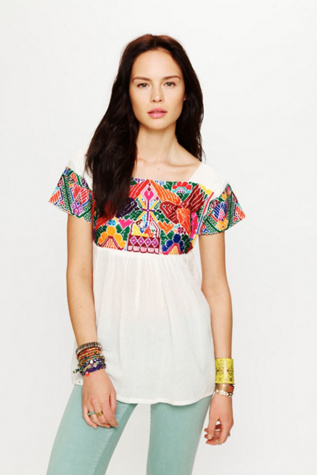 From
http://www.freepeople.com/
Love this t-shirt! Lovely and summery, would be delectable with colour popping trousers, like here. A bit of a modern take on the Summer trend.
www.republic.co.uk/