Runway!
I've always been a fan of Pop art and Roy Lichtenstein's work. Just realised he died when I was one day old, lol. Anyway... Pop-art (if you don't know) is basically comic book style pictures. As you can see from the shoes it's got the 'POW' which is how it would appear in the comic books, to add action to the tale. The shoes are from go-to-show-designer Charlotte Olympia and she's collaborated with Art Basel, the range is exclusive and can be bought in Miami.
The fashion industry has recently latched onto the idea; M.A.C cosmetics have launched their Spring/Summer 2013 range 'Archie's Girls',which encompasses the pop-art genre/style. The range features the two girls Betty and Veronica throughout the products.
It's not just M.A.C that have latched onto the trend, but the 'POW' effects, batman logos and comic shenanigans have emerged onto the celebrities we adore. Come to think of it, you've probably seen something pop-art inspired on someone in town/school etc.
One dress. Two celebs. Who wore it better? Little Mixer Jesy (accessorising with grungy ankle boots) on the left or Cheryl Cole (with tied back hair and sleek heels) on the right.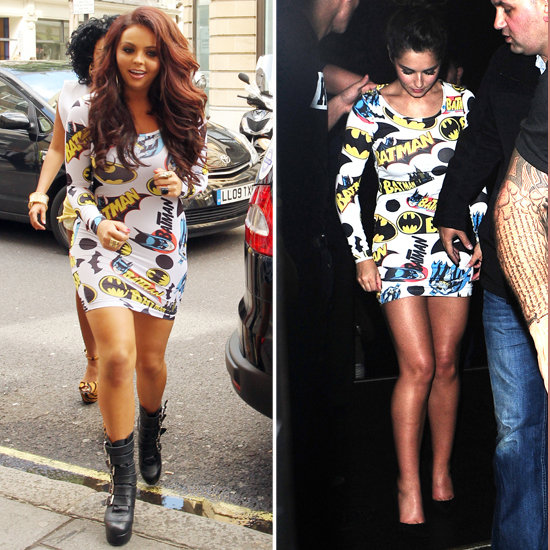 Comment below with Jesy or Cheryl.