Hola Stylistas!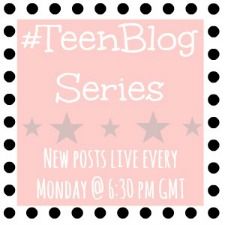 So as part of the #TeenBlogSeries programme todays post is about the 'Best Foundation and Brow routine for teens'. As someone who isn't a beauty blogger this will be a treacherous post.
I'm not going to lie, but I don't do the whole make-up thing or brow routine so this post will probably lack in content... but lets begin.
Why don't I do make-up? Because I'm a teenager, not an adult. I'm not saying that teenagers shouldn't wear make-up in general, as no-one should judge anyone else. A lot of women in my life have said their best beauty tip is to not wear make-up when they didn't need to, especially when you're young and youthful as it'll be regretted in your latter years. And well, I'm not one to argue with my mum, grandma or anyone older :)
*Interupted by a parcel from Roxy and had a mini meltdown as it was not how it was in the photo, oh god*
So I class Foundation as make-up. Another reason I don't like applying it is A) my skintone has a chameleon ability, so it's hard to find one which isn't orange and actually matches. Frankly extra stress from finding a matching tone is not desired. B) Foundation just stops spots healing! Period. Spots need air to heal so concealing them with more toxic, chemicals just won't help in the long run. No-one wants another volcano eruption, am I right girls?
As for eyebrows... they've witnessed either high praise or nasty comments... from either make-up artists or peers. You can guess who said what in the comments :) * In regards to comments I have tried to reply to them, but blogger doesn't let me do threaded comments for some reason, so let me know on Twitter if you haven't received a reply as I value comments!*
Surprisingly, I do nothing to my face in general. Apart from cleanser, toner and moisturizer. For eyebrows, I've started using the Rimmel 'Brow this way' styling wand. Mainly because it was cheap and the ends of my brows have been going a bit wacko lately. Too early a stage to tell a difference.
To conclude, I hope you've found this different but hey variety is the spice of life, one's rant is another's treasure.
Hasta La Vista Stylistas!