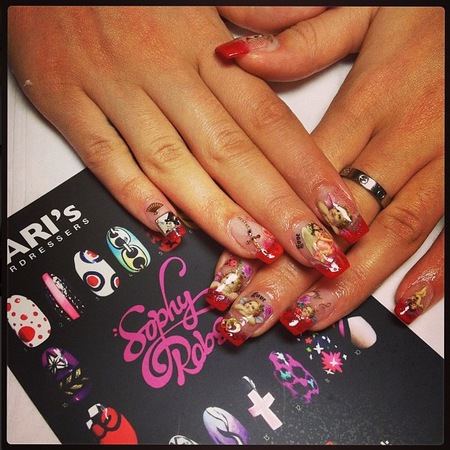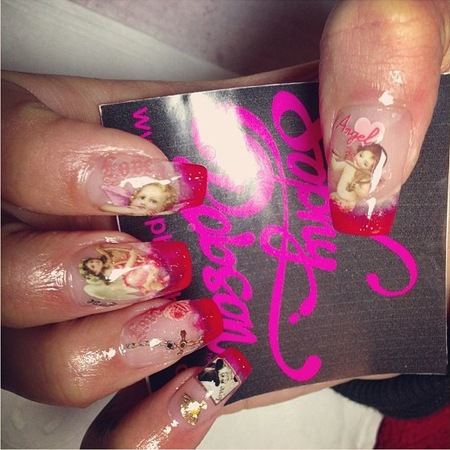 Nail Art Inspo
Rita of the Ora has collaborated with awesome nail artist Sophy Robson; giving Rita a one-of-a-kind manicure! Sophy is an amazing nail artist who recently held a workshop with one of my favourite bloggers model Leomie Anderson.
The nails are a cartoon design with cherubs on them and fiery red tips- for her fiery nature. The singer took to Instagram to show off her new tips. The photo received well over 2,000 hearts! So we can all tell that everyone likes a bit of nail art porn. Maybe nail art porn is the new food porn. Who knows?
As Leomie Anderson is also an awesome vlogger she has interviewed Sophy Robson for us. So if you're interested in checking out the interview it's below.
https://www.youtube.com/watch?v=UfisZtQbAyw
(It wouldn't let me link it normally for some unknown reason).
Plus if you want to check out some nail porn visit Sophy's Tumblr at
http://sosoflynails.tumblr.com/
:)